R&D is integral to all construction companies – despite a misconception that construction work is not innovative.
R&D Tax Credits for Construction Companies
Companies and builders are facing day-to-day challenges during all stages of construction projects. Often innovation is the only solution. If you have solved complex issues or developed unique solutions you may qualify for R&D tax credits.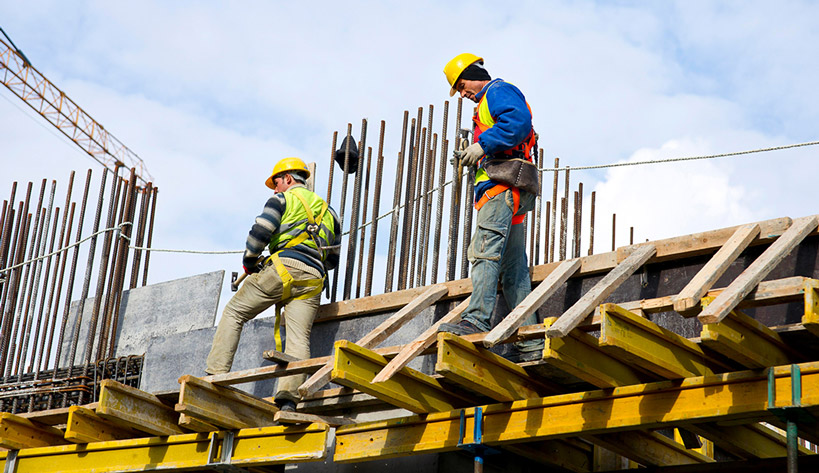 Underpinning the Construction Sector with R&D Funding
3420
Number of claims in 2020
£279070
Average large company claim
Does your business qualify?
A lot of construction companies don't realise that their work qualifies for R&D tax credits. Building may seem like standardised work, yet many construction activities qualify for the incentive. Using new techniques, creating safer and more reliable construction processes or even deploying bespoke software for builders – all qualify for the scheme.
It's a common issue that many eligible companies are not taking advantage of the scheme, as accountants or other advisors fail to recognise the full eligibility of construction projects.
Examples of eligible R&D activities.
Facing problems developing buildings or converting land for construction purposes, land that cannot be resolved using standard methods, materials, and tooling

Using existing technology or tools for a new purpose.

Reducing factory downtime during a build or re-fit.

Utilising Modern Methods of Construction.

Developing a solution to a problem using nonstandard techniques, materials, or tooling.

Creating bespoke components or materials.

Value Engineering.
Types of eligible sector businesses:
Commercial construction

Residential construction

Civil engineering

Specialised construction activities
Which costs can be claimed?
Regardless of whether your project was successful or not, you can still claim for costs incurred as a result of solving technical construction challenges through design and development.
Construction companies can claim for the salaries of builders, engineers and other staff working on R&D projects, plus contractor costs, consumed materials, software and utilities.
R&D Tax Credit Calculator
The R&D tax credit calculator will help you estimate the potential cash value of your construction research and development.
Maximising R&D Claims for Construction Companies
For over 12 years, we've been helping construction companies maximise the benefits from R&D expenditure. If you're new to the incentive or claiming already, we will help you get the most out of your investment.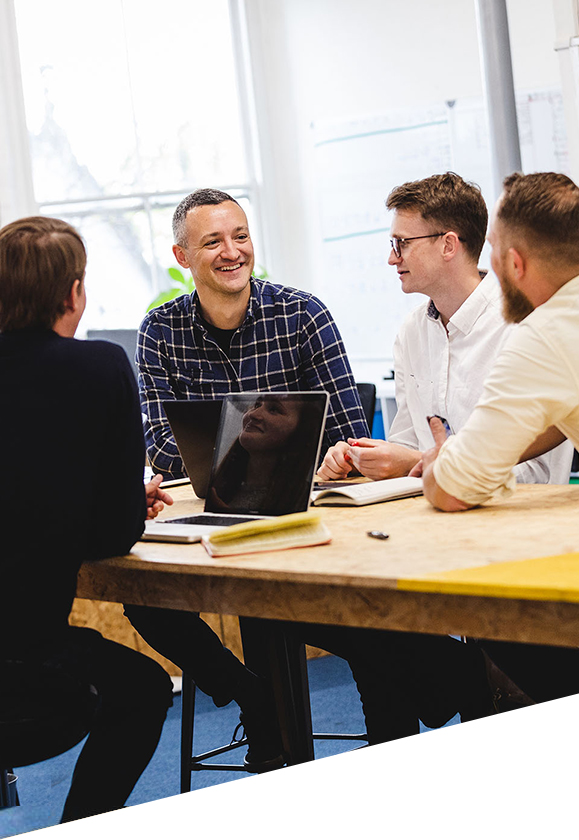 We're not just tax advisors, we also develop technology.
This expertise enables us to identify and defend R&D work which may not present itself as eligible to accountants or other providers.
Our process is simple and easy.
We quickly tell you whether you're eligible. And if so, we handle all the writing, preparation and submission of your R&D claim.
Success guaranteed.
For over 12 years we have been successfully submitting R&D claims with 100% success rate.

"G2 exceeded our expectations in dealing with our R&D tax credit claim. A clear structured approach with little drain on our resources."
Mike Connaughton, Director – Webnet
We Helped Construction Businesses Like Yours
Our expertise puts us above other tax specialists. We design and develop products and technology for a variety of sectors including Information & Communication, Manufacturing, Construction and more.
Case Study. SME Construction Company Claims £257k in R&D Tax Credits
A Nottinghamshire-based construction client and their accountants did not consider their work to be eligible R&D.