The development of new technology platforms and support services is an underappreciated area of innovation.
R&D Tax Credits for Admin & Support Services Companies
Administration and support services companies are often the backbone of business operations. Many companies are making significant contributions to R&D without being aware of their full tax relief entitlement.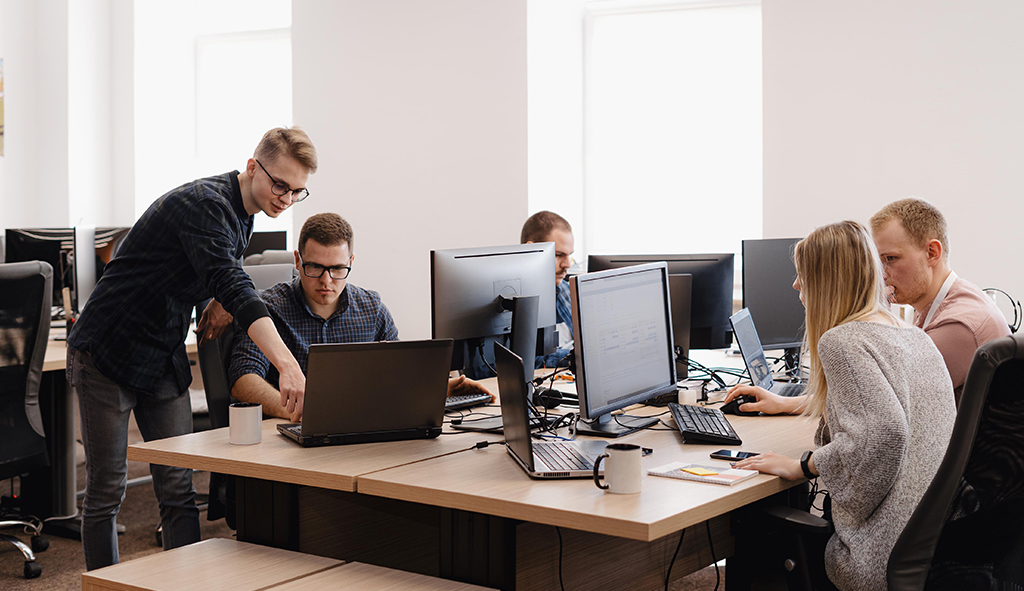 3440
Number of claims in 2020
£216216
Average large company claim
Does your business qualify?
Admin and support services companies are actively claiming R&D tax credits and are one of the largest benefactors of the incentive.
Businesses are actively responding and adapting to the evolving needs of their clients. Many technical challenges around digitisation and performance improvement qualify as R&D expenditure.
Examples of eligible R&D activities.
Developing AR shopping app.

Improving e-commerce platform to personalise customer journey.

Creating management and planning software to speed up fast-food service.

Improving customer communication tools.

Developing security and encryption techniques. 

Streamlining customer support.
Types of eligible sector businesses:
Employment activities.

Travel agency, tour operator and other reservation service and related activities.

Rental and leasing activities.

Security and investigation activities.

Services to buildings and landscape activities.

Office administrative, office support and other business support activities.
Which costs can be claimed?
There are different types of activities and costs that can be included in the R&D tax credits claim. We're not just tax advisors, we also develop technology which allows us to maximise claim value for administrative and support service companies.
Typical eligible areas include staff costs, software, consumed materials, subcontractor work, prototypes and utilities.
R&D Tax Credit Calculator
The R&D tax credit calculator will help you estimate the potential cash value of your admin and support services research and development.
Maximising R&D Claims for Admin & Support Services Companies
For over 12 years, we've been helping administrative and support services companies maximise the benefits from R&D expenditure. If you're new to the incentive or claiming already, we will help you get the most out of your investment.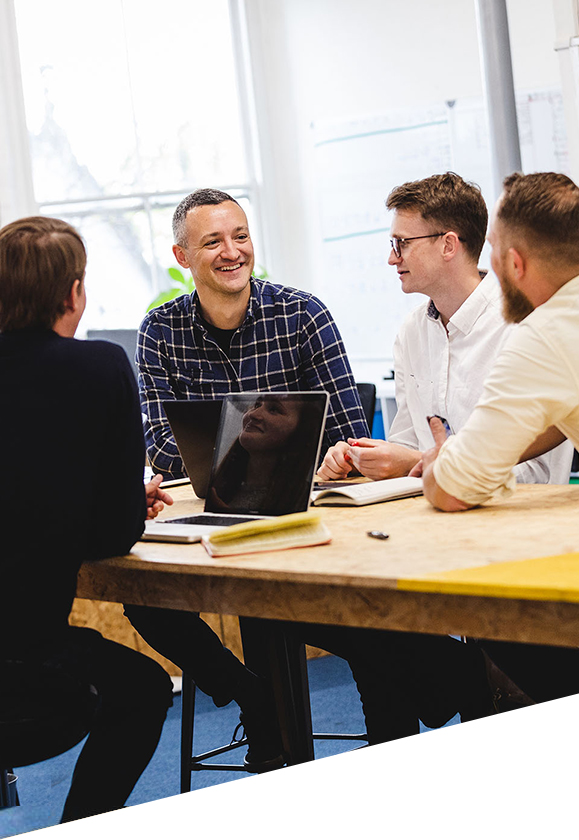 We're not just tax advisors, we also develop technology.
This expertise enables us to identify and defend R&D work which may not present itself as eligible to accountants or other providers.
Our process is simple and easy.
We quickly tell you whether you're eligible. And if so, we handle all the writing, preparation and submission of your R&D claim.
Success guaranteed.
For over 12 years we have been successfully submitting R&D claims with 100% success rate.

"G2 exceeded our expectations in dealing with our R&D tax credit claim. A clear structured approach with little drain on our resources."
Mike Connaughton, Director – Webnet
We Helped Admin & Support Services Businesses Like Yours
Our expertise puts us above other tax specialists. We design and develop products and technology for a variety of sectors including Information & Communication, Manufacturing and more.
Case Study. Start-Up Expenses Qualified for £318k in R&D Tax Credits
A start-up were creating an e-commerce mobile app and wanted to see if they could claim R&D tax relief.