Outdoor Gear Product Strategy Workshop
Bringing creative and technological spark to Berghaus's product strategy.
For half a century, Berghaus has designed and manufactured outdoor gear with a focus on functionality. No strangers to innovation and utilising new materials (their 1979 Yeti Gaiter featured distinctive rubber bands that were initially made from old tractor inner tubes), Berghaus wanted to ensure they remained ahead of the curve.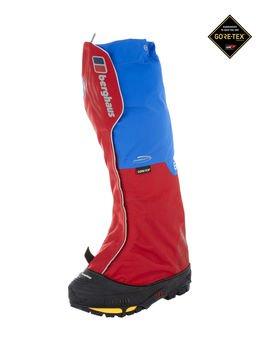 We were asked to provide a competitor analysis to identify patents and technology being developed by other companies. A number of threats and opportunities were identified and G2 subsequently ran a two-day product strategy workshop with the innovation team.
The outcome was a technology roadmap outlining a variety of items we believed fitted with the business strategy and values and were worthy of taking forward. Our speciality is bringing a creative and technological spark to strategic conversations and we were very proud to have been invited to bring this to bear with Berghaus.
Why not book one of our innovative product strategy workshops to help you develop new concepts…